7th JIBM
The 7th Japan International Business and Management Research Conference (6/12/21) – Research Synergy Foundation held virtually on December 6, 2021. The aim of Conference is to bring together leading academician, researchers and scholars to exchange and share their experiences and research results on all field of E-Business, Economy, Human Resources, and Management. 
7th JIBM 2021 International Conference shows up as a cutting-edge Business and management Research platform to gather presentations and discussions of recent achievements by leading researchers in academic research.
This conference was attended by participants from various countries such as Indonesia, Philippines, Morocco, India, and Pakistan.
The event was opened by Ms. Refani Putri S.F to welcoming all participants. In the beginning Mrs. Ani Wahyu Rachmawati was introducing Global Research Ecosystem. Then we moved to the presentation session. This presentation was divided by 2 tracks.
Online Presentation
This session is the main session of the 7th JIBM international conference. The session was chaired by Dr. Prameshwara Anggahegari from School of Business and Management, Institut Teknologi Bandung.
Track E-Business
The first presenter was Zoubida SAMLAL with research entitled "The Role of Trust in Consumer Adoption of Mobile Payment Systems in Morocco: Initial Review and Conceptual Model"
The Second presenter was Noneng Nurjanah with research entitled "The Coffee Shop New Retail Business Model"
Track Human Resources
The last presenter was Amanda Setiorini with research entitled "Learning Organization as a Way to Create Change Agents in Bojonegoro Regency"
In brief, the participants received scientific feedback from the session chair and improve their research from the discussion session among participants/ audiences. Hopefully, with this virtual conference, we can still have an opportunity to share knowledge and get a new insight for each other.
The abstract proceeding book with ISBN can be seen in the conference website 7th JIBM or click the image below.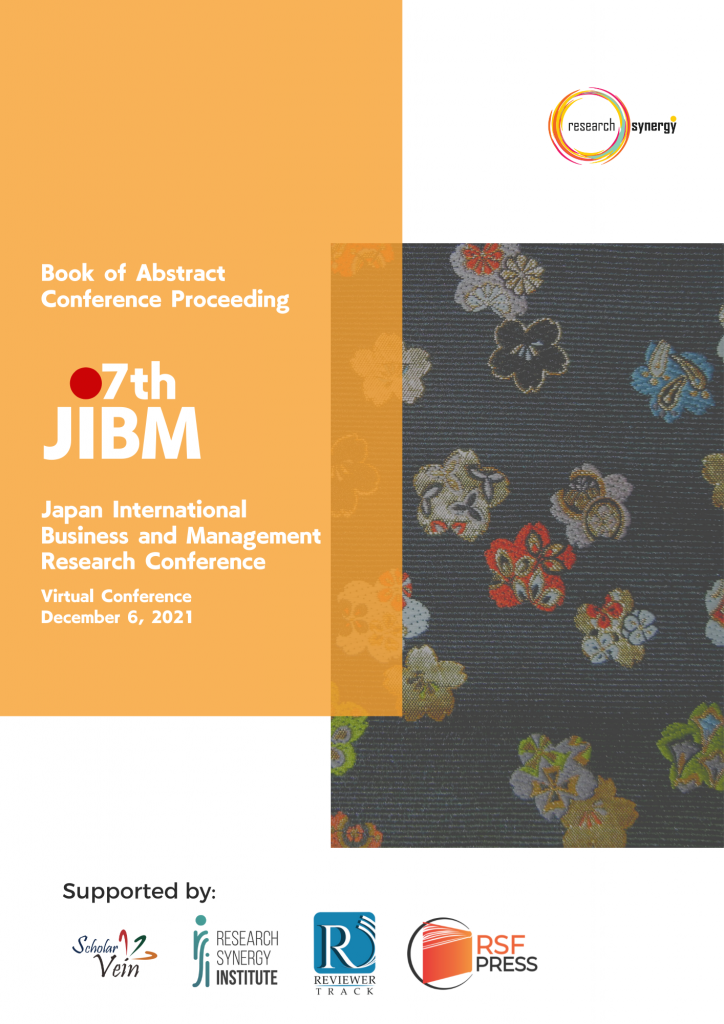 Access to Abstract Conference Proceeding Book with ISBN
The recording of 7th JIBM can be seen at this link